Collbran Congregational Church
Donations Gladly Accepted!
Time/Talents: Please contact us online or call: 970-487-3349
Gifts/Offerings: Please mail or bring to:
Collbran Congregational United Church of Christ
PO Box 160 ~ 2003 High Street
Collbran CO 81624

Join us!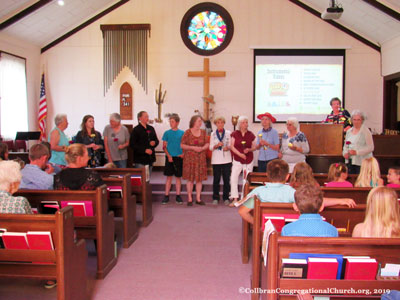 "The purpose of this church shall be to gather regularly for the public worship of God, to preach the gospel of Jesus Christ and to celebrate the Sacraments. It shall also be the purpose of the Christian fellowship to strive for unity within the Church and the Church Universal, to protect God's creation and to work toward justice and peace in the world."
-from Collbran Congregational United Church
of Christ Constitution and By-Laws
View Church Services & Events Schedule